We're in rehearsals developing our next piece:
Two Jesus Christs / from a book by Sidney Rosen
I had two Jesus Christs on the ward. And they spent the entire day explaining, "I am Jesus Christ." They buttonholed everybody and explained, "I am the real Jesus Christ."
And so I put John and Alberto on a bench and told them, "You sit there. Now, each of you tells me you're Jesus Christ. Now, John, I want you to explain to Alberto that you, not he, are Jesus Christ. Alberto, you tell John, you are the real Jesus Christ and that he is not; you are."
I kept them sitting on that bench, explaining to each other all day long that they were the true Jesus Christ. And after about a month, John said, "I'm Jesus Christ, and that crazy Alberto says that he is Jesus Christ."
I said to John, "You know, John, you say the same thing that he says. And he says the same things that you say. Now, I think that one of you is crazy because there is only one Jesus Christ."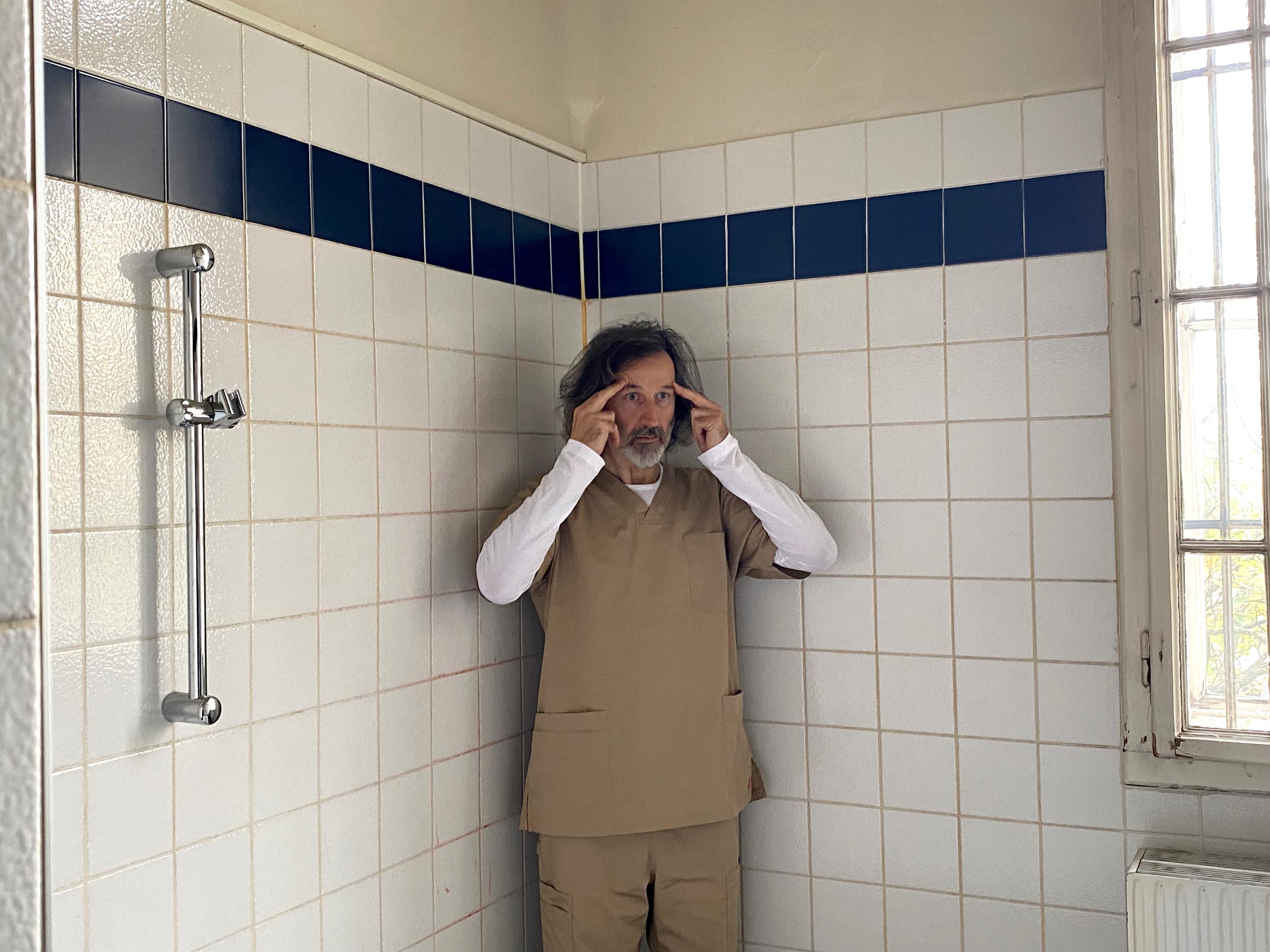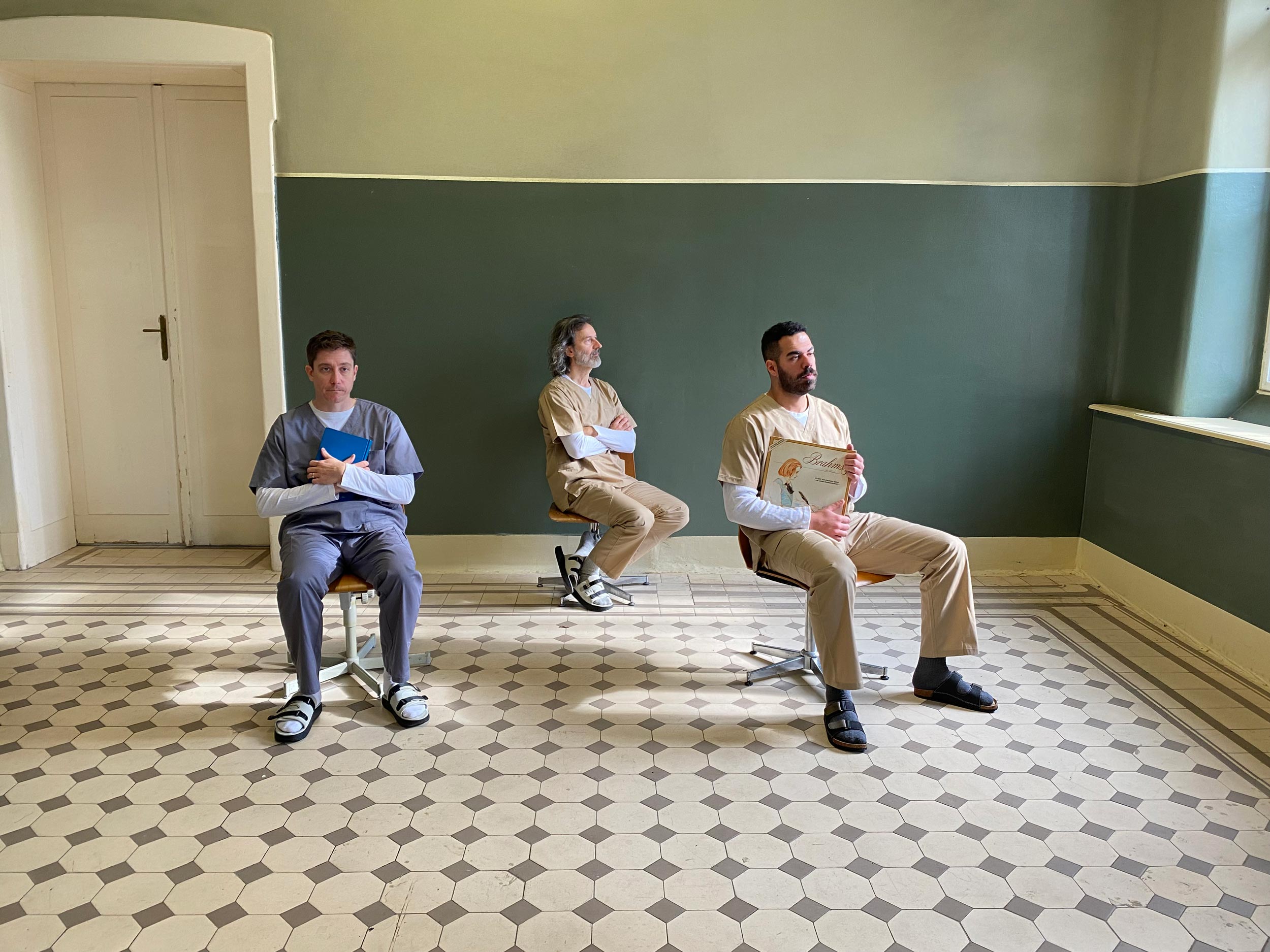 John thought that over for a week. He said, "I'm saying the same things as that crazy fool is saying. He's crazy and I'm saying what he says. That must mean I'm crazy too, and I don't want to be crazy."
I said, "Well, I don't think you're Jesus Christ. And you don't want to be crazy. I'll have you work in the hospital library." He worked there a few days and came to me and said, "There's something awfully wrong: every book has my name on every page." He opened a book, and showed me John Thornton; on every page, he found his name.
I agreed and showed him how on every page Milton Erickson appeared. I had him help me find Dr. Hugh Carmichael's name, Jim Hutton's name, and Dave Shakow's name. In fact, we could find any name he thought of on that page.
John said, "These letters don't belong to a name; they belong to that word!"
I said, "That's right," John continued working in the library. Six months later, he went home free of his psychotic identification.